Special Interest Groups (SIGs)

Open to members only, the newly re-imagined ACNS Special Interest Groups (SIGs) are organized around several main areas of CNP practice providing members the opportunity to connect, network, and participate in interactive education throughout the year.
Each SIG will host two virtual meet-ups annually and will have a dedicated discussion board on ACNS Connect to continue the conversation between sessions.
The virtual meet-ups offer a variety of activities, including case-based discussions, journal clubs, broad literature resources, and director-led interactive studies. In advance, links to join the virtual sessions will be posted to each SIG's ACNS Connect community. Sessions will be recorded, and links to the recordings will be posted to the corresponding ACNS Connect community, available for two weeks.
2023-2024 SIG Meet-Up Schedule
Date
6:30 - 8:30 pm ET unless otherwise noted
SIG
Topic
Directors & Speakers
May 4, 2023
NIOM
"Interesting Cases, Discussion of Remote Monitoring and Professional Oversight, and NIOM Research Consortium"
Directors:
Michael McGarvey, MD, FACNS, and Mirela Simon, MD, MSC, FACNS
June 1, 2023
ICU EEG
"Ictal-Intercital Continuum Cases and Related Discussion"
Directors:
Shavonne Massey, MD, MSCE, FACNS, and Zubeda Sheikh, MD, FACNS
June 29, 2023
Stereo EEG
"Pulvinar DBS and Related Discussion"
Directors:
Giridhar Kalamangalam, MD, DPhil, FACNS, and Ramya Raghupathi, MD
September 7, 2023
Stereo EEG
TBD
October 5, 2023
NIOM
TBD
November 2, 2023
ICU EEG
TBD
January 18, 2024
Stereo EEG
TBD
February 1, 2024
NIOM
TBD
March 7, 2024
ICU EEG
TBD
*Please note that all virtual SIG sessions are non-CME.
---
Join a SIG
Click "Member Login" in the top right corner of the ACNS homepage and login with your ACNS member credentials. You can reset your password by clicking on the "Forgot Password" link. If you need to update your email address, contact info@acns.org;
Select "Profile" from the left side menu;
Click on the "SIGs" tab on the top horizontal menu;
Select which SIG(s) you wish to join and click "Save Changes."
When you sign up for a SIG through your ACNS Member Profile, you will automatically be added to the corresponding ACNS Connect community.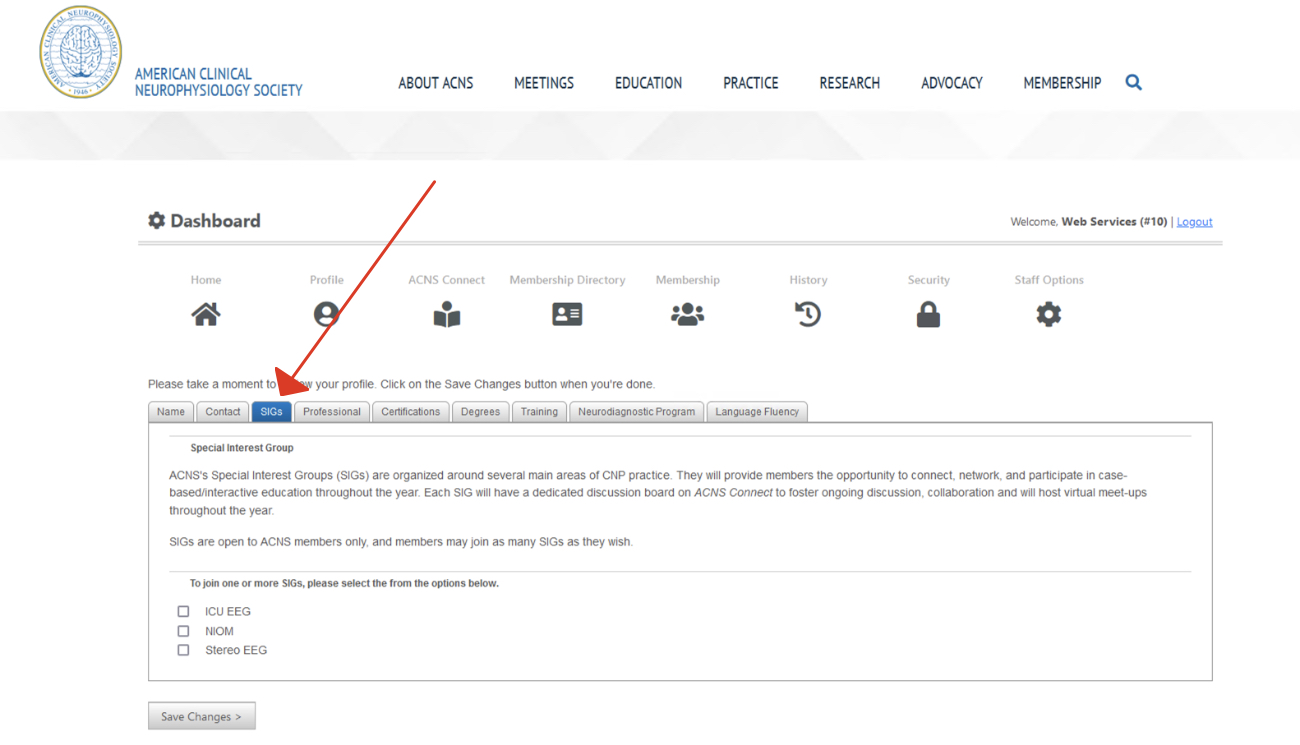 ---
SIGs on ACNS Connect
ACNS Members can log on to ACNS Connect either by clicking:
Once logged in to ACNS Connect, click "My Communities" to see the discussion boards you are subscribed to, including the board for each SIG you have joined.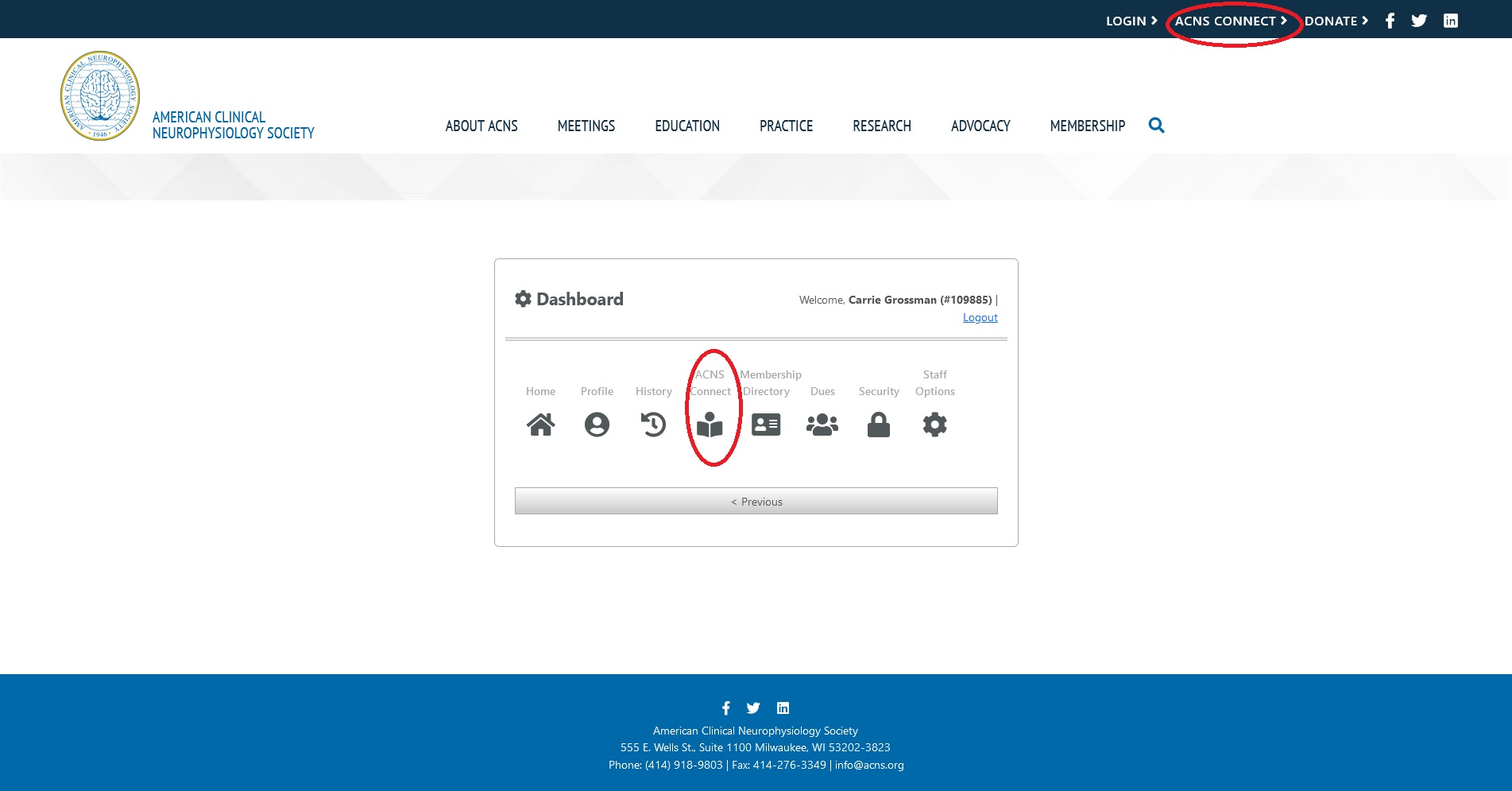 ---
SIG Proposals
The Virtual Learning Committee will review proposals for new SIGs periodically. More information on how to propose a new SIG is coming soon!