Join a SIG
Enroll in a SIG
Click "Member Login" in the top right corner of the ACNS homepage and login with your ACNS member credentials. You can reset your password by clicking on the "Forgot Password" link. If you need to update your email address, contact info@acns.org;
Select "Profile" from the left side menu;
Click on the "SIGs" tab on the top horizontal menu;
Select which SIG(s) you wish to join and click "Save Changes."
When you sign up for a SIG through your ACNS Member Profile, you will automatically be added to the corresponding ACNS Connect community.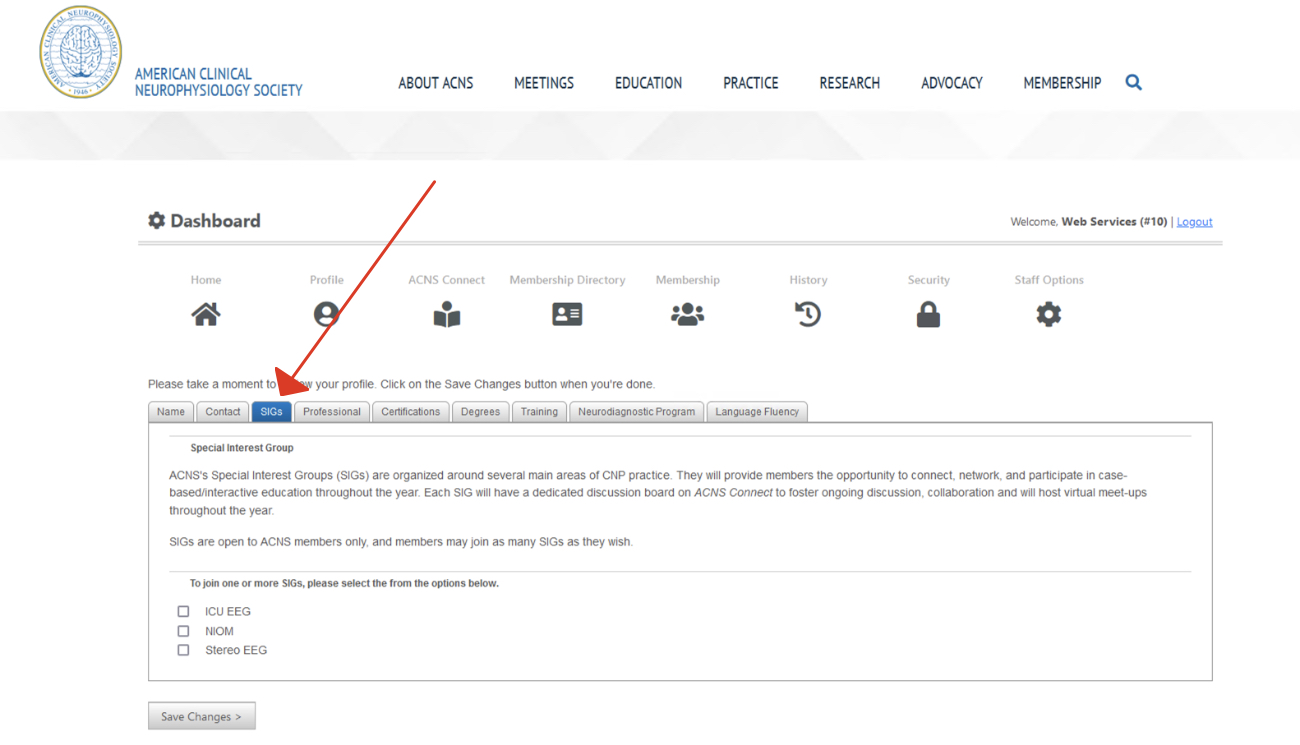 ---
Engage with SIGs on ACNS Connect
ACNS Members can log on to ACNS Connect either by clicking: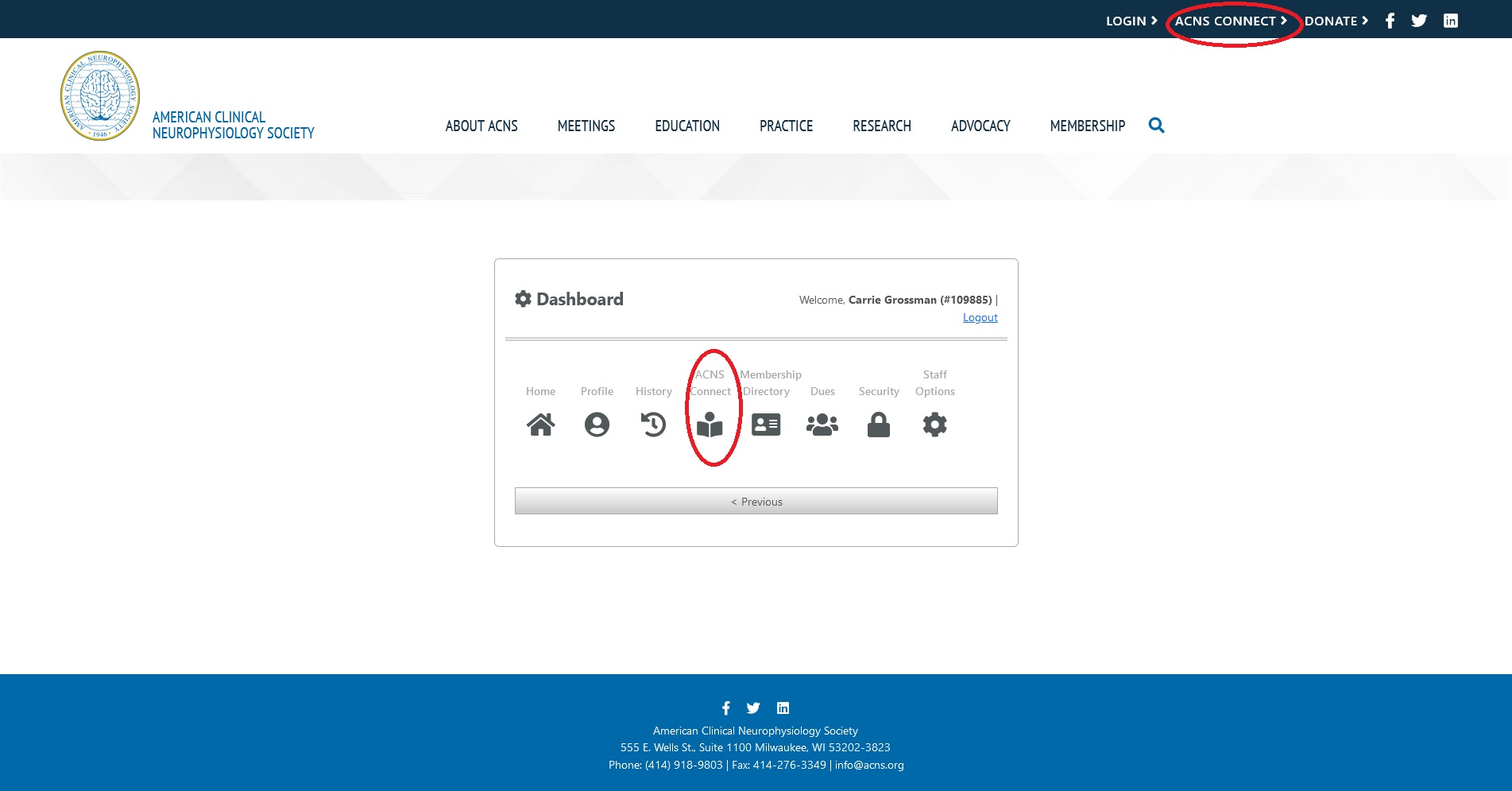 Once logged in to ACNS Connect, click "My Communities" to see the discussion boards you are subscribed to, including the board for each SIG you have joined.
Note: If you're not seeing your list of Communities, check that you are signed in to ACNS Connect at the top right of the page.
---
Join a Live SIG Meet-Up
Links to join the virtual SIG meet-ups will be posted to the "Upcoming Events" section of each SIG's ACNS Connect community, which can be found on the designated Community page.
The live meet-ups will be recorded, posted to the corresponding ACNS Connect community, and available for two weeks. The SIG communities can also be used to share resources and continue the conversation between sessions!